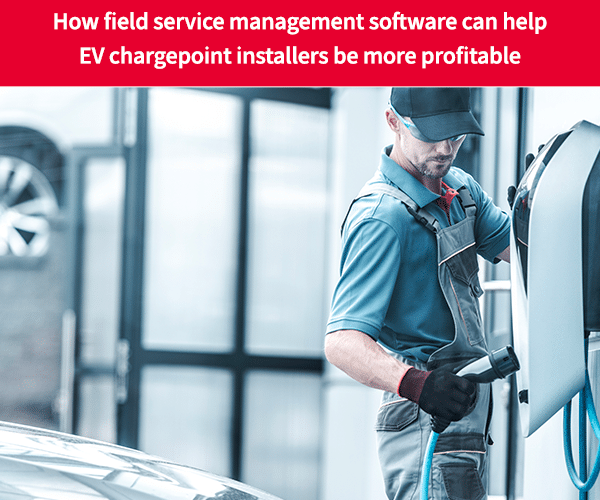 Field Service Management
Productivity
How field service management software can help EV chargepoint installers be more profitable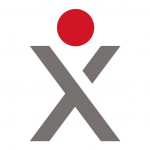 Lauriane Potin
June 29, 2022
While new car registrations early in 2022 in the UK have fallen compared with the same period last year, battery EVs enjoyed "tremendous growth", with almost 40,000 new registrations in March 2022 alone, up more than 70% compared to March 2021, according to the Society of Motor Manufacturers and Traders. Latest records from the Department for Transport, reveal more than a quarter of a million EVs now travel on UK roads, indicating that EV adoption is fast reaching a tipping point.   
But full-scale electrification of mobility cannot occur equitably without having accessible charging infrastructure in place, not just at homes with driveways, but on streets, at offices, in carparks and other public areas. In 2022 the UK's efforts to deliver on Prime Minister Boris Johnson's pledge for all new cars and vans to be zero emission by 2035 has switched to delivering charging infrastructure at scale. 
Charting the demand for EV chargepoints
In March the UK Government published a new Electric Vehicle Infrastructure Strategy, confirming £1.6bn of public funding for charging points, which follows on from its previous commitment in 2020 to provide £1.3bn of investment in charging infrastructure. 
The funding will support the expansion of the UK charging network to around 300,000 public chargers by 2030. "Ambitious and innovative" chargepoint operators are already committed to installing an additional 15,000 rapid chargepoints across England's entire road network and over 100,000 on-street chargepoints by 2025.
The strategy details an additional £500m of investment for "high-quality" public charging infrastructure across the UK, with most of it going to a Local Electric Vehicle Infrastructure Fund (LEVI), where local authorities will be able to bid for funding to install charging hubs and on-street charging points. 
This year also sees a change in building regulations that will see the majority of new homes required to have EV chargers fitted, while most new residential developments, workplaces and supermarkets must install EV chargepoints as part of the initial build.
Opportunities for installers
In response to new policy and regulation, local authorities, housing associations, as well as other public agencies and departments, not to mention UK housing and property developers and building companies, are looking to the EV chargepoint industry to meet a collective demand for charger installations that will exceed multiple thousands annually through the rest of this decade. 
West Midlands Combined Authority (WMCA), for example, plans to install one thousand EV charge points over the next five years and create a network of 10 stations to provide ultra-fast EV charging services across the region. Earlier this year national housing provider Stonewater unveiled plans for the rollout of EV charging points and infrastructure across its new-build and existing housing developments.   
Chargepoint installation contracts can vary, ranging from £100,000 over a few months for the installation of a few dozen chargepoints in a local area, to sizeable agreements. Forestry England, for example, is spending £1.1m over five years to have EV chargepoints installed for staff to recharge their EVs at all Forestry England sites across the UK. 
Despite bracing for a surge in demand for their services, EV chargepoint installers are operating in a highly competitive market, comprising national, regional and local players. They are typically NICEIC approved companies, who employ skilled electricians and electrical engineers to ensure that chargepoints are installed to the latest wiring standards. Providers of high-quality chargepoint installations will be approved under the Government's Office for Zero Emission Vehicles (replacing the Office for Low Emission Vehicles).  
NICEIC says the rising demand for EVs, provides a "real opportunity" for trained and registered electrical contractors to diversify and increase their business opportunities by installing EV chargepoints at home, at the kerbside, commercial premises and at the workplace, and also to obtain grants against the installation costs for their customers.
Capture growth opportunities from the EV chargepoint boom 
Whether you are an electrical services company already diversified into EV chargepoint installations and maintenance with plans to expand your field service team in the near future, or you are planning to expand into this area as a subcontractor to support large operators delivering this infrastructure across cities, towns and regions, your business will be better placed to capture growth opportunities by implementing field service management (FSM) software.
Optimise installations 
The productivity of your EV chargepoint technicians has a direct impact on your company's profitability. It takes approximately two hours for a qualified engineer to complete a domestic chargepoint installation. By optimising the number of installations completed in a day, a week or a month, chargepoint installation companies can deliver on customer contracts on time and move onto the next one. FSM can optimise schedules of each technician, whether you are managing a team of 10 or 100 field service operatives. 
Simplify admin
The software can also simplify administrative tasks, such as completing and processing jobs and orders sheets, freeing up engineers to do what they do best, which is installing critical EV infrastructure. Clients, whether chargepoint operators looking for subcontractors, or chargepoint hosts or procurers – be it public or commercial – will want to work with companies able to execute installations quickly, efficiently without scrimping on quality or good service provision. 
From optimising schedules of field engineers to increase the profitability of each work order and make the best use of the technician's time, to creating efficiencies in dispatching, through to the simplification of admin; all result in increased profitability for companies engaged in installing and maintaining EV chargepoints. 
Enhance record-keeping
Any company that carries out EV chargepoint installations under one of the Government-backed OZEV schemes must comply with various requirements. Take the Workplace Charging Scheme (WCS), for example, where installer responsibilities must ensure that the supply, distribution equipment, chargepoint cabling and installation meet the WCS's minimum technical specification, and retain all documentation pertaining to the installation for a minimum of three years, including:
installation and commissioning confirmations and certificates

photographs

customer declarations, signatures and full address

dates of installation
FSM software can ease the administrative record-keeping required of installers by digitising all work orders. These software apps are easier for engineers to use on their mobile devices. Once a work order is received the engineer can use the app to record completion of the job and upload images, signed customer forms and other information.