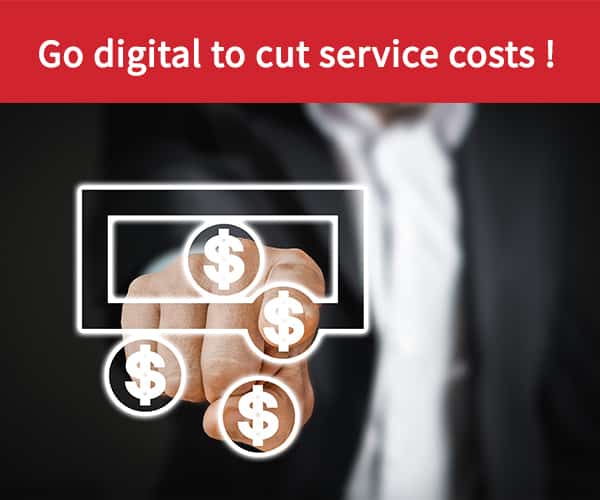 Software
Productivity
Optimization
Logiciel
Productivité
Software
Go digital to cut service costs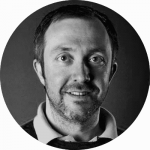 Romain Vinet
February 15, 2018
The customer visits that technicians, engineers, auditors, inspectors and delivery drivers need to make can become very expensive for service companies. With the right software, you can make the move to fully digital operations and smarter ways of working to significantly and instantly cut costs.              
Reap the rewards of paperless processes
Field service management software that is customized for your business needs lets you say goodbye to paper for good. You'll reduce your carbon footprint, improve your brand and save money on equipment and storage space.  
Save time and money
Moving to paperless operations is a crucial, but sometimes difficult, move for any business. But the savings are almost instantaneous:  
Save time by transmitting documents between technicians and the service centre
Eliminate delays due to lost forms
Save the money previously spent on printer paper, ink cartridges and company stationery
Reduce costs for office equipment such as printers, copiers and fax machines
Reducing paper consumption is an important corporate social responsibility (CSR) priority for most companies. The average office worker continues to use a staggering 10,000 sheets of copy paper every year. And 45% of the paper printed in offices ends up trashed by the end of the day. Using a mobile service app instead of paper helps you reduce your environmental impact and adopt more eco-responsible behaviour.  
Make better use of space
Eliminating paper processes also frees office space for other uses. With no more filing cabinets, files and forms to store, you can reorganize and optimize workspaces to improve efficiency and productivity.
Streamline operations
The latest advances in artificial intelligence let you adopt smarter ways of working to streamline operations and cut costs.  
Optimize travel routes and times
Optimizing service routes helps technicians work more efficiently in the field. It also reduces the cost of delivering service. With the GPS capabilities in vehicles and the ability to connect your scheduling software to fleet management solutions such as TomTom WEBFLEET and Fleet Freedom, travel distances and times are reduced. And technician itineraries are adjusted in real time.   For example, with Praxedo's SmartScheduler software, dispatchers can optimize technician routes in seconds. The SmartScheduler software uses metaheuristic algorithms that can adapt technicians' itineraries and schedules almost instantaneously when unexpected events disrupt the original schedule.  
Reduce fuel consumption
Even when technicians can take advantage of optimized routes, fuel costs are significant for service companies with large fleets. Encouraging technicians to drive in more fuel-efficient, eco-responsible ways can help to reduce fuel costs. Your technicians will enjoy a smoother ride, and your company will reduce its carbon footprint.  
Improve spare parts management
With field service management software, technicians can get details about work orders and determine the spare parts and equipment they are likely to need in just a few clicks. And they can use their smartphone or tablet to easily communicate and collaborate with staff back at the service centre if their requirements change while on-site.   Field service management software can also be integrated with your enterprise resource planning (ERP) or computerized maintenance management system (CMMS) software. This allows technicians in the field to check the inventory status for any parts they need and find out when new orders will arrive if the part they need is not in stock.  
Reduce phone bills
With fast and easy access to all the information they need through their smartphone or tablet, technicians will make a lot fewer phone calls to the service enter. Instead, they can use software, such as Praxedo's field service management software, to interact in real time with staff back at the service centre.
Improve customer relations
Mismanaging service calls can be very costly, especially if customer problems are not resolved in a timely way. Unhappy customers will quickly turn to your competitors — at significant expense to your business.  
Increase your first-time fix rate
Your first-time fix rate is an extremely important key performance indicator (KPI) for your business. When problems are not fixed on the first attempt, customers can become dissatisfied and switch to another provider. And multiple service calls to fix a single problem quickly becomes a very costly business burden.   An Aberdeen Group study shows that even a first-time fix rate of 50% can lead to a 3% loss in annual revenues. Moving to software-driven processes dramatically simplifies and accelerates communications and spare parts management to improve first-time fix rates.  
Meet time commitments
Using field service management software to optimize travel routes lets you:  
Better track and manage technician timeliness as they move from appointment to appointment
Meet time guarantees in customer service level agreement (SLAs)
Avoid late penalties due to non-compliance with contractual commitments
Avoid legal battles
Legal disputes are extremely expensive. With field service management software from Praxedo, technicians can complete digital service reports on-the-spot. They can even include date- and time-and location-stamped photos to prove that the work was completed within the agreed timeframe.
Increase productivity
In addition to enabling significant savings, adopting field service management software helps your technicians become more productive in the field.  
Empower technicians
Moving to paperless processes and optimizing travel routes empowers technicians to become more autonomous and take more initiative. For example, technicians that save driving time and work more efficiently can use their mobile service app to take on additional work while they're still in the field.  
Use analytics to fine-tune performance
With the ability to efficiently collect and process data from the field, you have access to the analytics needed to fine-tune technician performance and boost business output.