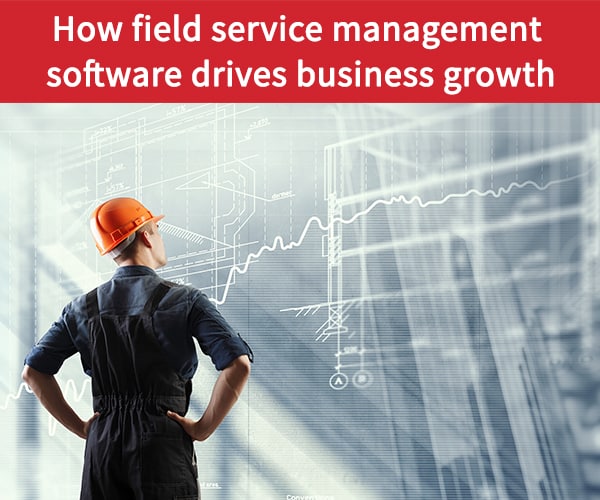 Field Service Management
Productivity
Optimization
Work orders
How field service management software drives business growth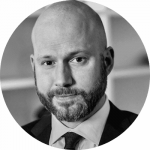 Kieran Le Peron
It's no secret that business growth is the ultimate goal of every company that offers field services. However, to grow and improve performance, you must create a business dynamic that allows you to simultaneously cut costs and increase productivity. Software as a Service (SaaS) field service management software helps you achieve this virtuous circle.






Streamlined operations cut costs
Growth is vital for businesses. And whether growth is driven by strong markets, increases in market share or success in new markets, two interrelated factors are always needed to improve business performance:

Lower operating costs
Higher productivity for field teams
Field service management software that's delivered in a Software as a Service (SaaS) model helps you achieve both goals. You have a computerized, cloud-based solution that provides multiple new ways to improve performance and significantly cut costs.

Optimize travel routes
With field service management software, field technicians always have access to the information they need on their smartphone or tablet. And dispatchers have access to the technologies needed to improve the efficiency and performance of your teams in the field.

For example, a field service management platform such as the one offered by Praxedo, uses geolocation capabilities to track technician locations in real time. As a result, your staff can simply use the SmartSheduler module to instantly and automatically optimize the travel routes for large numbers of service calls in just a few seconds.

Each field technician can see his or her updated schedule at any time
Routes and travel times are optimized according to traffic conditions and technician activities
Dispatchers can easily adjust technician schedules to deal with urgent or unexpected requirements
Dispatchers can see the real-time location of every technician on a map
Shorter travel times reduce fuel costs and wear and tear on your vehicles. And, because technicians are using a mobile app to ensure they are always traveling on the least congested routes, the risk of accidents is also reduced.

Adopt paperless processes
Moving to a field service management platform lets you evolve to completely paperless operations. While the move to "zero paper" operations was advocated at the 2015 United Nations Climate Change Conference and is an important part of many companies' corporate social responsibility (CSR) strategy, it's also considered to be a considerable challenge.

However, with a field service management platform such as the one offered by Praxedo, many of the challenges associated with going paperless disappear. You have the technology needed to:

Move to electronic invoicing
Store your data online in the cloud and access it through your enterprise resource planning (ERP) or corporate information system
Capture field data in pre-formatted and photo-enriched forms that automate information input to avoid typing errors
Use instant messaging to keep field teams and service center staff connected
You enjoy immediate savings on phone calls as well as the cost of paper, ink cartridges, printers, faxes and photocopiers. You also save the space that was previously required to store all of those paper files.
Higher productivity accelerates growth
Saving money is an important aspect of business growth. But, field service management software also helps you increase productivity. And higher productivity has real business benefits.

Drive your business in real time
When you can respond in real time, regardless of the size of your vehicle fleet or the number of people in involved, the benefits of more efficient operations are magnified:

Optimize travel times: Technicians arrive faster at customer sites and waste less time in traffic jams.
Optimize service times: Online and offline access to customer details and spare parts information reduces the time required for each service call.
Optimize technician workloads: The ability to work more efficiently without sacrificing quality of service means technicians can perform more service calls in a day. With the Praxedo platform, technicians can even add service calls to their own schedule.
Improve customer satisfaction
With field service management software, your employees can work more independently and play a bigger role in helping to increase productivity. Instead of thinking about the logistical hassles associated with itineraries and unexpected events, they have a mobile app that helps them become more responsive and work more efficiently.

The mobile app also helps technicians improve communications with customers. For example, technicians can use the app to advise customers about possible delays in their service and to keep them informed about progress. And they can send service reports to customers in Word or PDF when the work is completed.

These improvements help to increase customer satisfaction and contribute to the virtuous circle that is so conducive to business growth.
Industry-specific data lets you measure growth
To grow your business, you need the ability to measure and track your progress.

Identify your key performance indicators
Each industry has very specific key performance indicators (KPIs). When you choose a field service management solution, make sure you can integrate these business parameters into the platform.

Customer satisfaction and the first-time fix rate are widely considered to be the most important KPIs. When technicians have to make several visits to the same customer, your costs are much higher and customer satisfaction is lower. With the right field service management software, you can identify the root cause of multiple visits and use that information to improve efficiency.

Analyze KPI data to continue improving
Once you've identified your KPIs, make sure your software can easily retrieve and analyze reliable field information. For example, Praxedo offers an analytics module that processes data and provides insight into your KPIs, including:

The number of service calls performed
Adherence to service level agreements (SLAs) for factors such as on-time arrivals at customer sites, service call durations and guaranteed fix times
With analytics dashboards, you have the data needed to improve performance and increase productivity, efficiency and responsiveness — everything required to foster business growth.