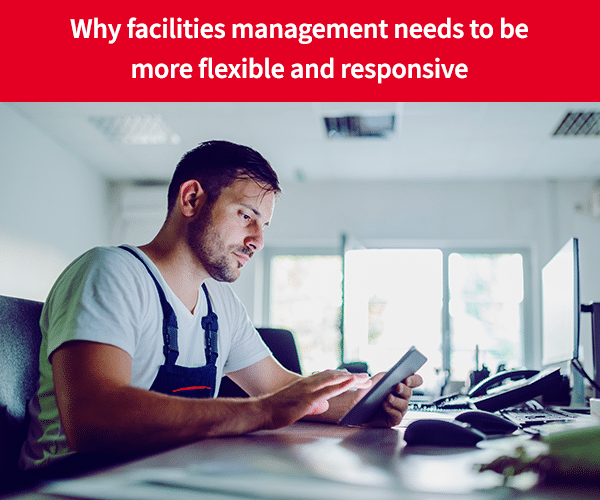 Field Service Management
Field Service Software
Why facilities management needs to be more flexible and responsive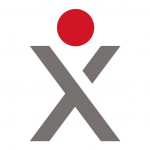 Lauriane Potin
April 29, 2022
Post-pandemic, 9 out of 10 organisations will combine remote and on-site working, according to a 2021 McKinsey global survey of executives. 
Prior to covid-19, most office-based organisations required employees to spend most of their time on-site. As the pandemic eases, executives say that the hybrid model, where employees work both remotely and in the office, will become far more common.
This will continue to drive demand for more flexible office space. In the RICS Q4 2021 Commercial Property Market Survey, 76% reported that they are seeing a relative increase in demand for flexible and more local workspaces.
Even pre-pandemic London's flexible office market had been growing. Over the last five years, flexible office providers have acquired over 8.2 million sq ft, with the City accounting for highest amount (30%). Post-covid, the flexible office space market has an opportunity that "new operators and conventional landlords alike feel compelled to service". 
Inevitably, the traditional business model of a commercial property owner concerned with occupation and long-term tenancies is being disrupted thanks to hybrid working, which is driving demand for flexible office space. Today's commercial real estate asset owners need to think more like hoteliers in terms of delivering a service. 
Defining flexible working spaces 
Flexible working spaces include serviced offices, which can offer desks to individuals and are able to respond to quick demand for individuals or sole traders looking to rent space on a daily or weekly basis. Then there are managed and virtual offices that suit larger companies with dozens to a few hundred staff. Incubator and accelerator spaces suit small start-ups that want a collaborative experience and opportunities for greater connectivity, not just within their own teams but across the wider tenant base.
Whatever the end-user or clientele, the list of flexible office facilities requirements can include some or all of the following: 
24/7 access and security

travel links

free parking, EV charging, bike storage etc

showers

disabled access

excellent and simple to use WiFi/comms infarstructure

comfortable and well-ventilated/heated offices

onsite catering

formal and non-formal meeting areas

relaxation/outdoor space

gym

childcare
Impact on facilities management 
So where does this leave facilities management (FM)? FM describes a range of outsourced services to commercial property landlords, from maintaining building fabric (painting), HVAC/plumbing and electrics, to providing cleaning and grounds maintenance services. 
Flexible office spaces face greater occupancy peaks and troughs, as opposed to a steady stream of employees throughout the week. This can often mean employees starting or leaving work outside of "normal" 9-5 office hours and coming in at the weekend, as they take advantage of freedom and flexibility to fit their work around the rest of their lives.
But it can make it challenging for FM companies to know how many people are in the office on different days, in order to be able to carry out regular jobs and tasks with minimal disruption. Daily activities like cleaning, or regular checks and tests to ensure essential equipment and systems, from HVAC to door systems to lifts, have always tended to occur outside of office hours. 
FM companies are increasingly turning to specialised software applications that do things like track both overall office occupancy or desk and meeting room use in order to time their schedules to carry out essential maintenance and other jobs.  
But what if they can use digitally enabled technology to more effectively manage their own operatives and sub-contractors at each site? 
Simplify scheduling with field service software 
Field service management (FSM) software enables FM dispatch and management teams to organise schedules of multiple staff and sub-contractors in real-time, a day, a week, or a month in advance. By pulling in and analysing different sources of data, field service scheduling software can adapt multiple schedules quickly, so that every member of the field service team, including subcontractors receives an up-to-date schedule at the start of each week, day or shift. 
Smart scheduling software is also able to make last minute changes and communicate these to relevant field service team members. If someone in the team falls ill, no problem. Field service management solutions can work out which team member is closest by to arrive on site soonest to provide cover, causing minimal disruption to clients. 
Gain visibility into productivity of field service teams 
Hybrid working patterns enabled by flexible working spaces means that FM services have to become more flexible to adapt to more irregular use of office amenities and space. Certain days of the week, like Mondays and Fridays, may see less office traffic than other days. Some meeting rooms may be used less frequently. There may only be a few periods in the upcoming month where switching off the HVAC system to carry out essential maintenance can happen with minimal disruption. 
Having a clearer picture of where field service team members are and how they are progressing through their jobs can provide invaluable information for managers and dispatch teams to help them decide how to administer maintenance and cleaning jobs and fulfil their contractual obligations. 
Cleaners, maintenance staff and subcontractors can easily update the simple to use field service management app on their mobile device, once they have completed a job. This window into productivity among fields service teams and subcontractors can help managers see where jobs are taking too long to complete and identify solutions. Service reports can be shared with clients too.
Simultaneously, a copy of any service reports can also be sent to the FM provider's administrative or finance teams to so an invoice can be raised immediately.
As popularity of hybrid working continues the shift to a more service-based model, where customer/tenants expect clean, comfortable and well-run and serviced facilities round the clock, FM service providers will need to transform from "providing an asset, building and plant-centred activity to one which focuses on end-users and outcomes" and providing "service strategies" that predict events. Investing in a field service management solution will pay for itself, by enabling greater productivity and efficiency for FM providers seeking to deliver responsive services under tighter budget.