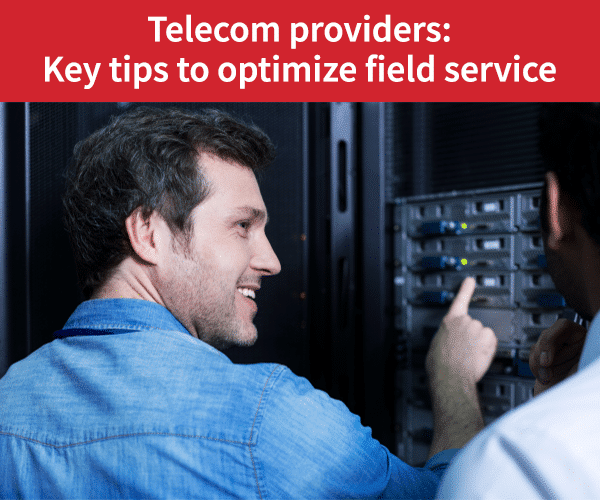 Maintenance
Field Service Management
Work orders
Industries
How telecom providers can optimise field service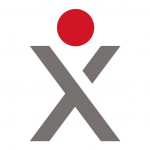 Hortense Huguen
Customer service has become extremely important for telecom providers. Today, pricing wars continue to dominate the competitive landscape. And end users are more than willing to switch providers to get better deals.

As a result, the ability to quickly and efficiently resolve customers' internet connection issues has become a top priority for telecom providers.

While customer service staff can resolve many issues remotely, there will always be tasks such as repairing a line or setting up an internet connection in a new location that will require a field technician.

But, regardless of whether the task is a repair or a new connection, executing with speed and ensuring customer satisfaction are crucial.

Anything less and customers won't hesitate to switch to the competition or use social media to share their negative experience and damage the provider's brand reputation — actions that can cost telecom providers current and potential customers.
Increase visibility into field technicians' schedules
To optimise job assignments and accelerate on-site service, service managers and dispatchers at telecom providers must be able to see field technicians' availability. That means they need a tool that provides centralised access to every technician's schedule.

Schedule emergency repairs when needed
While service calls for new network connections are usually scheduled in advance based on customer timing preferences, line repairs are almost always last-minute emergencies. Dispatchers must consider both types of service activities and create the appropriate schedule on-the-fly. To get it right, they need access to all of the information for field teams:
Their current location

Whether they are ahead of or behind schedule

What type of service call they're working on

How long the service call should take

How close they are to completing the job
With the ability to collect this data in real time and incorporate geolocation information, dispatchers can adjust technicians' schedules and routes to deal with emergencies.
Give field technicians a mobile app
To ensure smooth operations in the field, technicians need the ability to access key functionality and data from their smartphone or tablet. A mobile business app that provides the customer's contact details — name, address, phone number — maximises efficiency. And a geolocation tool allows technicians to get to customer sites as quickly as possible.

In addition, the ability to access information about the issue before they get to the site and while they're at the site helps technicians provide more efficient service.

Finally, when technicians can ask customers to validate their work by using the mobile device's touch screen to provide their electronic signature, it's much easier to confirm work was completed, track service calls and resolve any potential disputes related to the job.

With paperless processes, telecom providers can save time, increase productivity and avoid the loss of paper documents. They can also reduce errors or the risk that illegible handwritten notes will be misread.
Collect and analyse service details
All of the data collected about issues in the field — from the conditions under which issues occurred to the effect of climate and terrain, the load on the network and the date and time — gives telecom providers the information needed to better understand and anticipate network problems.

To capture the key details related to the service call, field technicians need a mobile app that provides drop-down menus and supports text and voice notes. This information can then be processed by business intelligence software, predictive maintenance tools and even artificial intelligence technologies to help telecom providers predict and prevent breakdowns in the future.

Speed is crucial. In a competitive market, where every telecom provider is looking to retain existing customers and attract new customers, fixing network problems and restoring network access as quickly as possible is extremely important. For many people, internet access has become almost as essential as electricity and gas.