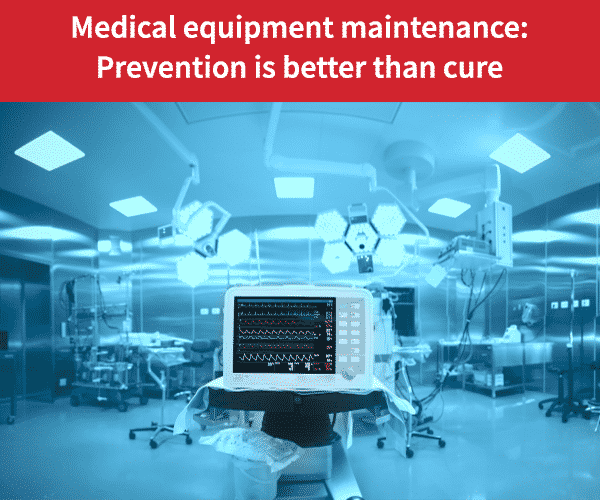 Maintenance
Field Service Management
Technician
Software
Medical equipment maintenance: Prevention is far better than a cure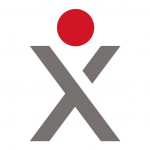 Hortense Huguen
September 29, 2021
Medical institutions use a wide variety of medical equipment throughout the various health care pathways, including prevention, diagnosis, treatment, and monitoring. The proper functioning of this equipment is critical for healthcare providers whose expenditure on maintenance is considerable. Furthermore, medical institutions also expect high quality maintenance from their service providers, whether it's part of their preventive or curative contracts. In addition to the requisite competence of healthcare professionals, the quality of services delivered to patients in hospitals is also based on an effective and efficient technological environment. Today, many private and public healthcare services and facilities, constrained by budget restrictions, have ageing equipment. Any defective medical device or piece of equipment can greatly affect the degree of care, operational efficiency, as well as the cost-effectiveness and reputation of the medical facility. As a result, maintenance of equipment is of paramount importance.
A wide variety of medical equipment is even more complex to maintain
The complexity and wide variety of medical devices and equipment means that the maintenance of these devices must incorporate a large number of parameters: regulations, availability requirements, performance and life of the equipment, consequences of failure, and cost control. Laboratories that are already burdened by the demands of certification and regulations, such as radiology departments, are also feeling the pinch from the high cost of equipment, including MRIs and scanners. Indeed, the criticality of some medical equipment for intensive care units and operating theatres (for example, resuscitation and anaesthesia monitoring equipment,), makes the quality of their maintenance even more important. In these mission-critical environments, it is clear that the maintenance delivered by the service provider must be flawless — it must be both excellent and fast. Also, to meet these expectations, service providers must put in place a quality-driven organization, as well as the appropriate tools.
Preventative maintenance reduces the cost of curative maintenance
For health facilities, preventive and curative maintenance contracts are a significant investment. Preventive maintenance is intended to anticipate the failure or deterioration of the operation of equipment, and, is programmed according to a pre-established schedule. This type of contract avoids not only any health risk ― and its economic equivalent ― due to the sudden shutdown of the machine, but also reduces the cost of corrective maintenance. Regular maintenance and monitoring of expensive medical equipment costs less than repair in the event of a breakdown. Thanks to the pre-established annual contracts, service providers can organize themselves and put in place a plan to reduce the impact of the maintenance service calls. For its part, the service provider can plan the service calls for these contracts and, in its scheduling software, generate reminder alerts.
Speed and efficiency for medical equipment curative maintenance
Curative maintenance service call is triggered by equipment breakdown or malfunction. Alerted by the healthcare facility, the service provider must respond as soon as possible. That means identifying the technician that is qualified to repair the damaged equipment as soon as possible. A software solution that centralizes planning as well as knowing the skills of technicians enables the field service management planner to quickly identify the right technicians for the task.
A high-performance service requires digital tools
For both types of maintenance, it is clear that high performance maintenance in the medical equipment field requires digital tools and data. For example, it is essential for the service provider to have its technicians' profiles digitized, including their latest training and certification. This kind of Information must be accessible to field service planning managers so that they can dispatch the right technician to repair or service the particular piece of equipment.
Information about the equipment must be accessible at all times
Health facilities with sophisticated equipment need well-informed service technicians. That means technicians must be able to access the specifications for the health facility's equipment. For this to happen, technicians must have on their tablet or smartphone all documentation specific to the equipment, as well as all previous work orders at that location. The data, moreover, must be accessible online or offline. For this to happen, all this information needs to be available in a database with the technical and financial records for each piece of equipment. With these capabilities in place, a technician in preventive maintenance can be quickly alerted to a potential malfunction, thus avoiding a technical failure and resulting immobilization of equipment.
Digitize information for easy retrieval
Digitized information also makes it possible to trace all work order performed on the equipment while also ensuring that the regulatory requirements have been respected. From a legislative point of view, any transaction not recorded on paper or in a digital document has never taken place. That's why it is essential to have a complete history of all operations that have taken place throughout the life of the equipment. The digitization of this data allows an automatic extraction in case of control. Finally, an electronic signature feature enables a field technician to validate a work order directly on site. With the increase in medical equipment in health facilities, maintenance has become a major issue. Incidents of equipment failure need to be addressed quickly or pre-empted by preventive maintenance. This will extend not only the service life of equipment in the field but also control costs.