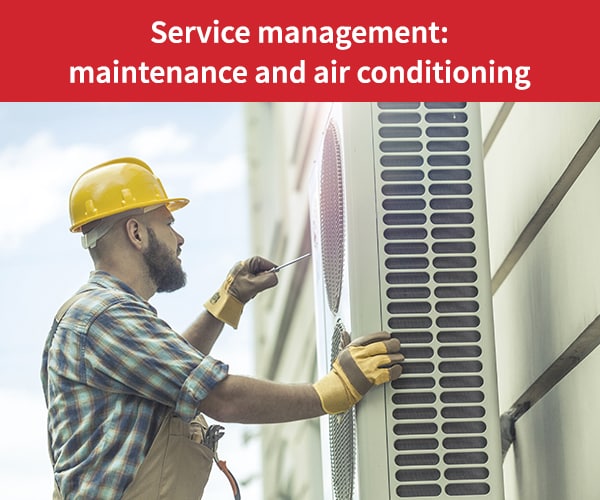 Maintenance
Optimization
Technicien
Service
Work orders
Why maintenance is so important in the air conditioning industry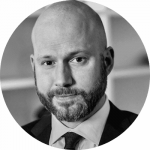 Kieran Le Peron
September 3, 2019
With global warming, the number of air conditioners is expected to explode. Optimising air conditioner maintenance has environmental, economic and health benefits. Here's why.

This summer was particularly hot. During the first heat wave in late June, southern France hit a new heat record when it crossed the 45 °C mark for the first time in the country's history. Rising mercury readings that were once the exception are unfortunately becoming much more common with global warming.

But, there is a silver lining. Sales of air conditioners increased 15% globally between 2017 and 2018 according to data collected by Ouest France

Demand is primarily driven by emerging countries, particularly in Asia, where they're experiencing increasingly extreme heat events. According to the International Energy Agency, the number of air conditioners is expected to multiply 3.5 times by 2050 from 1.6 billion to 5.6 billion units.
Des climatiseurs fortement énergivores
Although air conditioning is being used to counter the effects of global warming, it's part of a vicious circle. A large number of air conditioners sold around the world are extremely energy-intensive. They consume electricity that's largely generated using C02-emitting, coal-fired power stations. They also use refrigerants, which are toxic and contribute significantly to the greenhouse gas effect when they leak.

They contribute to health issues
Air conditioning improves living conditions, but it can also cause illness. It's not uncommon to catch a cold, bronchitis or have a sore throat in the middle of August. While these types of illnesses are mainly due to the dramatic difference between indoor and outdoor temperatures, air conditioning units do harbor germs.

Because air conditioning circulates the ambient air in a room, the system collects particles that are suspended in the air. Over time, the filters clog up, allowing mold and bacteria cultures to grow. People who are surrounded by air conditioning can suffer from allergies and asthma attacks.
A well-maintained air conditioner uses up to 40% less energ
Optimising air conditioner operation has health and environmental benefits. It also saves money. According to the French air conditioning installation and maintenance company, Climaticiens de France, a well-maintained air conditioner lasts twice as long as non-maintained units and uses up to 40% less energy.

An air conditioning maintenance contract typically includes annual service. The technician checks the pressure of the unit and optimises air flow to match peoples' comfort level.

The technician also inspects the air ducts to detect potential leaks in outward and inward air flows. Finally, the filter that prevents particles in the air from entering the room is inspected to ensure it's not clogged with dirt.
Air conditioners are heavily regulated
French decree 2007-737 of the environmental code published May 7, 2007 allows for punitive measures against air conditioner owners who do not have their units serviced by someone with a certificate of competency from an approved body. Air conditioner owners who do not have their units checked for leaks could face a fine.

The regulations also include rules indicating that the seals on refrigerant piping in appliances containing more than 2 kg of fluid, or with a cooling capacity higher than 12 kW, be checked by someone who is not part of the team responsible for maintenance. This inspection is mandatory 3 years after the air conditioner is put into service, then every 5 years after that.

Until these regulations were issued, only air conditioning units dedicated to improving personal comfort had to be inspected. Since April 1, 2017, that requirement has been extended to refrigeration systems used in industrial processes as well as those in data centers and cold storage facilities.
HVAC technicians are in short supply
Air conditioning specialists have a complex job that's highly regulated and constantly evolving to meet new environmental and health-related requirements. The unions that represent these specialists suffer from a chronic shortage of technicians and skill sets. One of their main challenges is to attract enough maintenance and engineering resources with the right qualifications in heating, ventilation and air conditioning (HVAC) systems, fluids, and thermal engineering to guarantee that installations function properly.

Technicians must possess a number of skills. They'll be asked to master plumbing and welding techniques, to know how to use the various devices for controlling pressure, temperature, and flow rates, and to scrupulously respect all of the safety related to the risks that are inherent to refrigerants.

Technicians also need a number of personal qualities including self-discipline, independence, observational skills, interpersonal skills and the ability to manage stress. They must also be able to reassure customers who are faced with severely degraded working conditions and sharp productivity drops due to lack of air conditioning.

Field service management software is essential
Using field service management software is critical in the air conditioning service business to ensure a high level of service quality, to ensure compliance with contractual commitments, and to comply with regulatory requirements.

Field service management software also allows maintenance activities to be fully traceable with a complete history of the service activities carried out at each customer site. This historical data helps to avoid the legal actions and fines that can result if service is not completed.