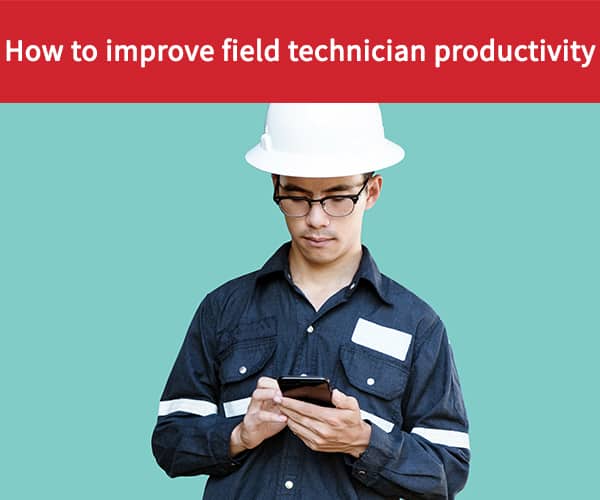 Technician
Work Order Management
Productivity
Work orders
How to improve field technician productivity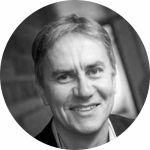 Xavier Biseul
After sales service quality depends upon the availability and the expertise of the field technician. So what's the best way to manage their workload? Here are some answers.   Despite advances in the Internet of Things (IoT) and artificial intelligence (AI), work order management remains largely about people.   It's the field technicians who make all the difference. Quick and satisfactory problem resolution depends heavily on their availability and expertise.   In an increasingly competitive environment, service providers need to optimize technician productivity to drive corresponding customer satisfaction improvements.
Planning and scheduling
To be sure, only true service management software covers the entire service life cycle — from a work order request to job completion, and the planning in between. And, when we talk about planning we mean all the ongoing work order scheduling activities.   So what's needed and what's necessary?   First of all there's the route or map planning. On a single screen, the software ought to display all the information needed to effectively plan and track the work orders.   There should also be an easy-to-use drag-and-drop interface. It allows the planner to reschedule a job, swap jobs in the schedule, or assign a work order to another employee.   At the same time, the service management software should allow the planner to respond to emergencies or otherwise update a technician's list of work orders.   For example, this update could include adding a preventive maintenance service call. Using the service management software, the planner should also be able to schedule recurring work orders for a customer, site, or a particular piece of equipment.   A best-practices service management software must also support constraints-based planning. This allows the planner to meet specific customer needs, such as site availability slots or contractual obligations. To do this, the service management software needs to be able to cross-reference business data with available technicians' skills.  
Algorithms to support the planner: a case in point
For its part, AI can also be especially helpful to service providers that need to plan hundreds of work orders each day within strict operational constraints. For example, the Praxedo SmartScheduler module, which is based on meta-heuristic type algorithms, can create the best possible schedule in seconds.   Here's how it works. Using Praxedo SmartScheduler, the planner selects the work orders, identifies the list of available technicians, and indicates the parameters, such as permission to move other planned work orders or allowances for exceeding the technician's work hours. Then, it's just a matter of launching the algorithm and presto! The workload is distributed and the travel time is minimized.
Monitor field teams in real-time monitoring
Intelligent planning is only possible when using real-time, geo-location technology. This is also a must-have feature. By using GPS information from service vehicles, service managers can be apprised of the technician's position and verify if the work order is on schedule or not. If not, the planner can identify nearby personnel to assist with an urgent situation. To do the job right, it takes the right tools. In the case of field technician productivity, the right information is also necessary.   These days the mobile device — a connected tablet, phone or laptop — can be used for many critical tasks throughout the workday. To start, there ought to be a route map showing all of the scheduled work orders with related parts inventory at the nearest depot. Once the technician is ready to roll, the address of the site, contact information, and detailed work order descriptions should be available on the same mobile device.  
Self-scheduling of work orders
Service management software, such as Praxedo, allows field technicians to see any nearby open work orders. Using the mobile app, a technician can schedule additional work within the time available. This handy feature reduces technician idle time when work orders are completed ahead of schedule.
Clocking working time and filing reports on site
Using a mobile device, the technician should be able to enter work time (e.g., time spent on a work order, travel time, break time). A good service management app should also allow field technicians to prepare work order reports directly on site, as well as allow the client to sign it electronically.   What's more, work order reports should be be easily populated using clickable checkboxes and menus. To simplify data entry, some fields can be pre-populated based on the client or work order record. With Praxedo, for instance, skip logic (e.g., fields to be completed conditionally) can be used to speed up completion of text fields in long or complex forms.  
Communicate with sensors and view parts inventory status
The Praxedo mobile app also allows for communication with connected objects. Field technicians can receive sensor data or measurements from instruments (e.g., a leak test, combustion analysis, pressure detection) and input them directly into the report.   Mobile device in hand, technicians can also check part stock levels in their vehicle. If the spare part isn't available, the mobile app is able to communicate with the inventory information system so the technician can check on the availability at the nearest depot or, failing that, order the part needed.
Augmented technician capabilities
Schematics, technical manuals, equipment work order history — technicians need them all to make the correct diagnosis. And, this information also needs to be accessible offline when the job site lacks network connectivity, such as white areas and basements.  
Consult with an off-site expert
In some cases, the technician may need help from an off-site expert. This is where instant messaging or video conferencing can make all the difference. That's because, a picture or a diagram can sometimes be the quickest way to describe the situation. So look for the features of a shared whiteboard when you conduct your search for field management software ― a whiteboard where the expert can use both drawing tools and text fields to annotate images and share their recommendations.   The point is clear: By better supporting field technicians with best-in-class service management software, productivity, first time fix rate, and ultimately customer satisfaction can be improved significantly.