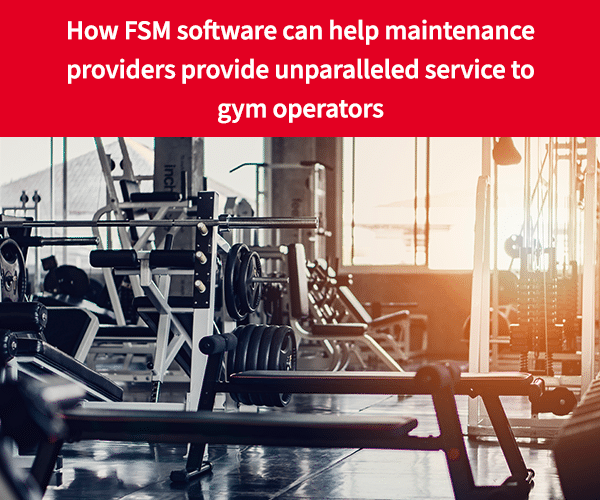 Optimisation
Field Service Software
How field service management software can help maintenance providers provide unparalleled service to gym operators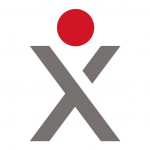 Lauriane Potin
May 2, 2022
Helping gyms stay 'pumped' for business 
The UK gym industry is booming. Across the UK, cities, towns and suburbs, UK gym operators and fitness businesses are capitalising on attractive rents by opening up new locations in retail parks, on high streets and in shopping centres.
In addition to cheaper rents and reduced competition for locations from other sectors, like retail, the UK gym industry, which is worth around £5bn annually, is expanding in response to an increased interest in exercise, wellness and healthier habits, which many people embraced during lockdown. 
The number of gyms in the UK has increased by 10% over the past year. Analysis of data from HM Revenue & Customs by law firm EMW estimates the number of gyms has increased from 4000 to 4400 units, while the number of leisure centres rose from 1100 to 1220 over the same period.
Anytime Fitness, the UK's third-largest private operator, is set to pass its two hundredth club in the UK & Ireland, and recently announced a 20-site expansion for 2022, which includes "small-box" sites in central locations. 
PureGym, the UK's largest operator, plans to open 30 to 40 sites in 2022 and London-listed operator The Gym Group has publicised plans to open 28 sites in 2022.
Covid-19 gave people the opportunity to get fit and train at home, but as the UK has opened up for business, during late 2021 and through 2022, people are prioritising the gym for their wellness regimes. Operators with a physical gyms business model are able to differentiate by investing more in technology, the quality of equipment among other factors. 
But while investments in shares and bonds of gyms in the UK, such as Gym Group, PureGym and David Lloyd, are increasing post-pandemic, there is a clear trend emerging where budget gyms with cheap, flexible membership and venues dotted across the suburbs, are gaining in popularity.
PureGym, which has no swimming pools, minimal staff and leases everything, from equipment to venues, is signing up more people who have never been members of a gym before. People also prefer pay-as-you-go type packages rather than being tied into expensive contracts. Budget gym operators and their business models could continue to thrive as the UK cost of living crisis shows no sign of abating. 
Within a no-frills, budget gym business equipment, such as treadmills, cross trainers, step machines, cycles, recumbent bikes, rowing machines and resistance equipment, is even more central to the offering. Customers, no longer tied into binding membership contracts with onerous notice periods, will be able to cancel memberships more quickly. 
The pressure is on for gym operators to provide an exceptional service, which includes high levels of availability of equipment. Gyms operating more flexibly in terms of opening hours and schedules may also find that equipment is used more heavily. Due to financial pressures brought about by closures during the pandemic, extending the life of existing equipment may be the best option as opposed to investing in new treadmills or other equipment. In any case, gym equipment has to be kept in tip-top condition. 
New opportunities for gym equipment installation and maintenance companies
To help deliver growth ambitions and ensure installed gym equipment is in good working order, gym operators are more reliant than ever on those specialist companies that supply, install, service and repair gym equipment. These companies are having to adapt to ensure their clients across the UK can generate revenue from their gym assets, ensure equipment is running smoothly, with minimal faults and breakdowns, while maximising end-customer satisfaction – nothing is more frustrating for gym-goers than being unable to work out due to unavailable faulty equipment. 
As new gym business models continue to emerge, companies that install and service gym equipment may find themselves responding by adapting their services to meet operators' requirements and budgets, by maintaining a broader range of assets, like floors, mats and padding, or providing deep cleaning services to ensure high levels of hygiene. As a result, gym equipment service companies can find themselves needing to offer more flexible or different maintenance packages to suit the needs of different operator clients. 
For any company that may have several contractual obligations with customers, flexible field service management software is essential for growing their gym equipment installation and service business in an increasingly competitive environment. 
Handle multiple different jobs 
Smart field service management solutions empower gym equipment maintenance professionals to handle multiple requests for installation, maintenance, emergency repair as well as other jobs at the same time.
This software can help to maximise technician workloads and improve their response rates by optimising schedules and overseeing field activities in real-time.
Gyms are busy places and operators of these venues will be impressed with levels of service that establishes communication between maintenance personnel repairing equipment and customers, whether a gym manager onsite or centralised team. 
Digitalise schedules 
Field service scheduling software can keep tabs on every job, provide proof of completion and enable gym equipment installation and maintenance companies to stay in close contact with customers, all of which adds up to higher customer satisfaction levels. Top field service management software contains advanced field real-time activity tracker features to quickly handle emergency callouts and maximise employee workloads.
Seamlessly connect with business systems
Field management software integrates into existing organisational information systems by using ERP/CRM/accounting software standard connectors or through open APIs.