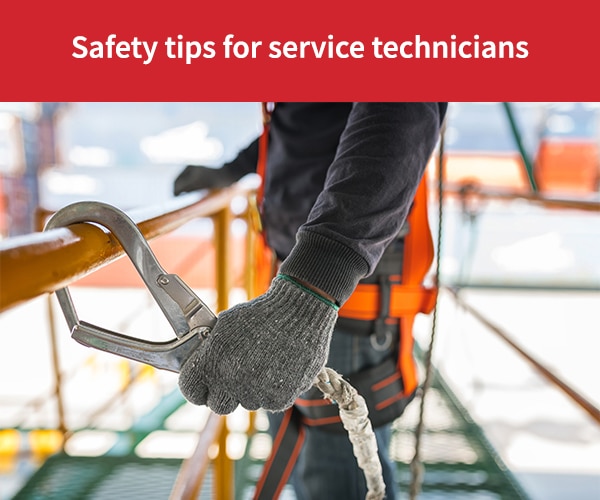 Maintenance
Technician
Security
Technicien
Work orders
Mobile app
Ensuring the safety of maintenance technicians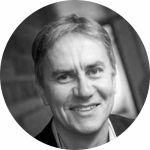 Xavier Biseul
November 25, 2020
Due to the nature of their jobs, maintenance technicians are exposed to many risks. Outsourcing maintenance makes managing their safety even more complex. Here are some tips to help prevent on-the-job accidents.   Maintenance technicians definitely have risky jobs. According to figures from the French Association of Engineers and Maintenance Managers, the profession has an occupational illness rate that's 8 to 10 times higher than the rest of the population. And, the average duration of short-term disability leaves due to accidents is 53 days, 12 days higher than the national average.   From fires and explosions to electrocution, toxic fumes, radiation exposure, falls and more, maintenance technicians face numerous and varied risks. They're often in contact with high-voltage and pressurized equipment. Parts can be heavy to carry and difficult to disassemble and reassemble. Technicians are also asked to work in camped and poorly lit spaces.   Technicians make many repetitive motions, meaning they can suffer from musculoskeletal disorders (MSDs). In addition, the stress of working in a profession where they're exposed to hazards and emergency situations and have to deal with the mental pressures associated with tight deadlines as well as on-call duties at night and on weekends can lead to psychosocial risks.   Maintenance outsourcing, which has accelerated in recent years, increases risk exposure. Technicians aren't always familiar with the facilities they're working at and haven't had specific training on site safety. In addition, there's a lack of communication about the context of the service call between customers and field service providers. Technicians can only determine the significance of equipment breakdowns and the risks to which they are exposed when they arrive on-site. They can also be the victims of untimely equipment startups by production teams who aren't aware of their presence.
Strengthen communications with customers
A field service management solution such as the one provided by Praxedo keeps the lines of communications permanently open and can send safety instructions for each site right to the technician's smartphone.   However, the service contract must also establish the nature of the service required and describe the risk prevention measures that have been implemented. For example, the contract could indicate that technicians must always be accompanied by an in-house employee.   Customers may also be contractually obliged to provide protective clothing, gloves, safety shoes, safety glasses, and other personal protective equipment (PPE) in sizes and numbers that match those of the technicians that are required on-site.
Consider preventive and corrective maintenance
Naturally, risk prevention differs between preventive and corrective maintenance. In the first case, protective measures are planned, prepared and standardized to reduce the risk of accidents or exposure.   In the second case, service requests arrive unexpectedly so safety instructions must be adapted for the specific defect and equipment that requires maintenance. This takes us back to the communications that are needed between customers and their maintenance providers.
Create a risk prevention plan
Maintenance providers and their customers must share responsibilities for safety management. If maintenance operations are recurring or considered dangerous, labour codes require a prevention plan based on a risk assessment.   Associations that represent maintenance engineers, such as the French AFIM, offer numerous tools and best practices to help reach the goal of zero risk. In addition to these methodologies, the association has developed Securafim with the French National Research and Security Institute. Securafim aims to cut the number of maintenance accidents in half.   AFIM has also published a reference document for field service providers that work on sites with industrial risks. This document provides a self-assessment questionnaire and management tool based on existing standards for Occupational Health and Safety (OHS) professionals.  
Risk assessment software packages can help
AFIM also promotes the PARI Maintenance software package for risk analysis during service calls. This software aims to prevent professional risks during service calls by analysing risks, creating prevention plans then tracking the defined measures. The document must then be updated and enriched. PARI Maintenance must also substantiate the field service provider's ability to deliver of safety measures.   For its part, the European Agency for Safety and Health at Work encourages employees to participate in improving health and safety at work, believing that those who are directly involved have the best idea of the risks involved and the measures that should be taken. The organization has published a guide to this effect.   The French National Research and Safety Institute for the Prevention of Occupational Accidents and Diseases has also published a practical guide of basic principles to help employers improve risk prevention in maintenance activities.   In addition, health insurance companies have developed documents for specific situations, such as maintaining and repairing public works vehicles and performing maintenance on pipes and boilers at chemical and petroleum sites.
The factory of the future is a safer factory
As part of the factory of the future concept, new technologies and, in particular, the Industrial Internet of Things (IIoT) can significantly improve on-site safety. Multitudes of sensors continuously measure pressure, vibration, temperature and humidity and analysing this data can help prevent serious accidents. Likewise, the factory of the future is equipped with connected devices that sound an alert if there is a fire, a gas leak or a water leak.   Artificial intelligence (AI) can also provide decision support by ruling out alerts that are false positives to bring those that most urgent to the operator's attention. AI can operate autonomously or semi-autonomously to take actions such as establishing a security perimeter or alerting emergency services based on predefined scenarios to save precious seconds.