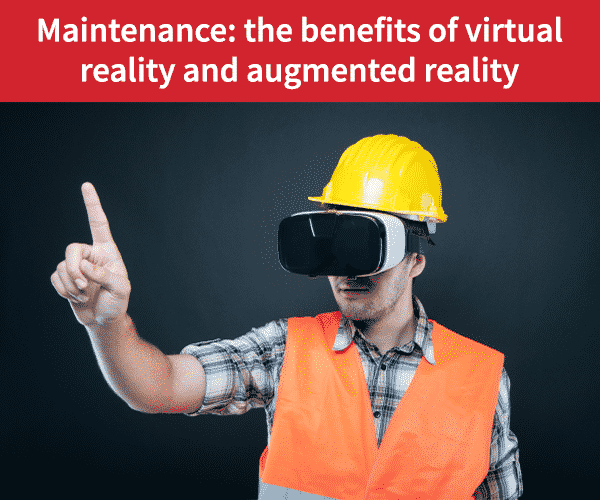 Maintenance
Field Service Management
Technologies
Work orders
The benefits of virtual reality and augmented reality for maintenance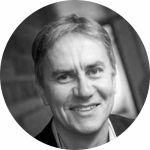 Xavier Biseul
Virtual reality lets you train technicians before they get to customer sites while augmented reality helps technicians execute maintenance tasks. In both cases, the initial feedback about the value of these technologies is positive.

Virtual reality and augmented reality technologies are usually associated with leisure activities and entertainment — immersive video games such as Pokemon Go, or the Snapchat filters that selfie-takers love so much. It's easy to forget about the many professional applications these technologies enable. But, from designing virtual models to telemedicine and creating work orders on logistics platforms, the possibilities are almost endless.

It's no coincidence that Google has repositioned Google Glass as a business-to-business application after the mixed reception the glasses received when marketed to individuals. At the same time, the large number of virtual reality headsets now available on the consumer market from HTC, Vive, Samsung and Oculus has benefited businesses by reducing the cost of these previously very expensive technologies.
Advanced training and virtual tours
Maintenance professionals have a lot to gain by capitalizing on the benefits of virtual reality. It starts with training. With virtual reality, customer sites come to technicians instead of the other way around. Technicians can immerse themselves in their future work environment to explore the site topology and become familiar with the environment in which they will be working.

Technicians can practice the activities they will need to perform, repeat them any number of times, and learn from their mistakes with no risk of customer repercussions or danger. In a virtual world, errors can't damage equipment. This type of training is particularly useful before technicians are sent to higher-risk or remote sites, such as nuclear power plants, refineries and oil platforms.

With virtual reality, technicians have a far better ability to understand the layout and equipment at the customer site than they do by reviewing technical manuals or PowerPoint presentations. They are immersed in a "real" environment. Virtual reality can be used to simulate any number of scenarios at the customer site as well as specific events and weather conditions such as darkness, rain and snow storms.
Aeronautics, energy and construction are leading the way
Because it improves the efficiency of training activities and reduces costs, virtual reality plays a key role in industries where people spend hundreds of hours every year maintaining equipment.

The aeronautics industry is a key example. With the exponential growth of air traffic, executing maintenance, repair and overhaul (MRO) tasks has become a major challenge. As a result, major manufacturers, including Airbus and engine manufacturer, Safran, use immersive applications to virtually recreate aircraft. This allows mechanics and technicians to train for and practice MRO tasks without the expense of relocating physical aircraft.

Companies in the energy sector also take advantage of virtualization. For example, French company, GRTgaz, uses virtual reality to train the maintenance technicians who work on the valves and posts along its natural gas pipelines. The technicians' avatars review the most common breakdowns along the pipelines.

The big bang of BIM
The construction sector is also involved in the digital revolution, using building information modeling (BIM) technology to generate digital representations of the physical, technical and functional characteristics of buildings based on data.

These digital models can be shared among all stakeholders, from architects to end customers, as they pass through building designers, project managers and maintenance operations managers.

Virtual reality can also be used for maintenance-related tasks such as site inspection and quality control and to educate new employees about security policies and other key topics. For example, the Manpower employment agency uses virtual reality to train temporary construction workers about what to do in case of accidents to reduce risks on job sites.
Augmented reality overlays useful information on real-world objects
Don't confuse virtual reality with augmented reality. While virtual reality helps technicians prepare for service activities, augmented reality helps technicians during service activities by superimposing relevant information on the real world.

"Augmented" maintenance technicians can access all of the information needed to complete their tasks — plans, data sheets, instruction manuals — by simply scanning the QR code associated with the equipment they're working on.

They can also use the technology to collect data such as pressure, temperature and humidity readings from sensors to determine the overall state of the equipment. In the construction industry, a maintenance technician can use augmented reality to "see" the interior workings of a building, such as the electrical cables behind a suspended ceiling or the pipes hidden behind a concrete wall.

Technicians have hands-free access to information
With augmented reality, information is superimposed on a tablet, a smartphone, glasses, or even directly on equipment using a projector. These systems free technicians from having to consult manuals and, in the case of augmented reality glasses, even free technicians' hands so they can continue working on tasks while reading the information.

Technicians can use augmented reality to order spare parts and even get help from remote experts by sharing the 3D visualization with them. This is a great way to help improve first-time fix rates.
HoloLens enables mixed reality environments
When Microsoft introduced HoloLens in 2015, the company went a step further in combining virtual and real worlds. The HoloLens mixed reality headset simulates holograms in the user's field of vision. These holograms coexist with, and interact with, physical objects.

Once again, technician training is an ideal application. HoloLens can be used to teach technicians the procedures to maintain a particular piece of equipment or to support them during particularly challenging service activities. French nuclear power and renewable energy company, Orano (previously Areva), uses HoloLens to help technicians working in restrictive environments. In this case, anti-radiation precautions limit technician movements and protective gloves mean they cannot use touch screens.

Other companies are also using HoloLens. Multinational oil and gas company, Total, uses the holographic tool to train its service technicians in how to replace fuel tank infill limiters. And Dassault Aviation relies on HoloLens for maintenance and follow-up operations on its Rafale and Falcon aircraft.