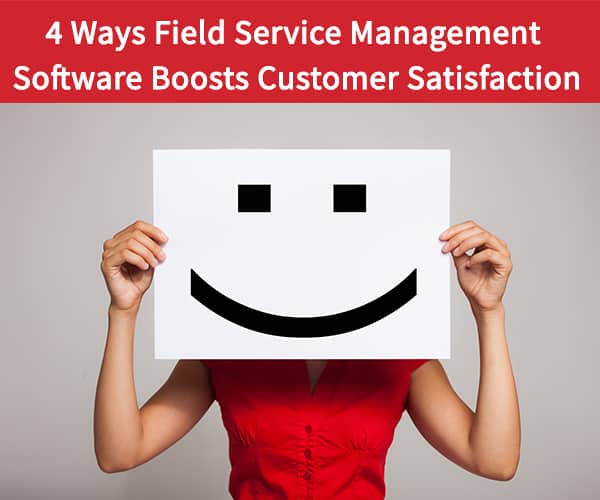 Field Service Management
Software
Customer Satisfaction
Customer satisfaction
Software
4 Ways Field Service Management Software Boosts Customer Satisfaction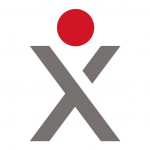 Hortense Huguen
The digital transformation of business has also transformed people's expectations of what quality customer service looks like. I know, stop the presses. Yet this isn't just a hollow word salad of biz tech speak. Delivering on contemporary customer service expectations correlates to bottom line growth in many industries, according to Forrester Research. Indeed, when they looked at the quintessential example of field service industries – cable companies – customer service leaders in this industry outperformed their competitors that provide a poor customer experience by 24 percent.   It's not difficult to see the connection. If people have high expectations of how their online experience with automated engines and chatbots should go, how much higher are their expectations when there's face to face human interaction? When it comes to providing field services, customers expect the best of both worlds: the efficiency and accuracy of the digital experience and human respect and responsiveness.   This combination demands that companies relying on field service agents take advantage of field service management software to meet (and exceed) customer expectations. Here are four ways field service management solutions provide a superior customer experience:
1. Doesn't keep the customer waiting.
Customers think of long lines at inconvenient service outposts and missed appointment windows as akin to a horrible kind of purgatory. Field service management software avoids this fate in various ways:  
Optimizing field agents' schedules using location and service call data lets companies set narrow service windows, which gets the entire experience off on a good foot.
Multiple communication channels, including directly between field service agent and customer, empower everyone to react in real-time to changing circumstances. If one call goes longer than expected, the field service agent can send a notification back to the field service manager, who can then either task another available agent to keep the original appointment or communicate with the customer to find out what alternatives work for them. Giving customers text and online communication channels makes it easier, and thus more likely, for customers to notify the company when they have to cancel and appointment or request a time change.
Back-end schedule optimization uses predictive analysis tools to ensure sufficient capacity of field service agents without over-staffing. Field service managers can plan to have the right number of resources with the right mix of skills available for a given shift, which enhances the team's flexibility to respond to the real-time schedule-messing wrinkles that inevitably occur.
2. Doesn't make the customer repeat himself.
Customers who have to repeat, and explanation of the problem or solutions already tried to each new person trying to help them, ranks high on the easy ways to annoy or frustrate your customer list. Field service mobile solutions give agents field access to the full scope of the customer's backstory. Not just for this call, but what happened on earlier calls as well as other valuable customer history information to have. Having information about previous work orders, previous attempts to resolve the problem, as well as seeing the communications from the customer, help field service agents prepare before arriving so they can efficiently manage the service interaction in a very personalized way.
3. Doesn't make the customer ask twice.
Speed to resolution is a key customer service metric. Can you fix the customer's problem in one try? When fixing the problem means the customer has to wait around at home for someone to show, achieving first visit resolution is critical to providing a quality customer experience. That's why field service management solutions do more than optimize schedules based on time and location. They also look at what skills, training, and hardware inventory is available when scheduling an appointment with the customer and determining which field technician gets assigned the appointment in the first place. This ensures that all the right resources are in place to resolve whatever the problem is during the agent's first visit.
4. Doesn't let anyone drown in hard copies.
"Anyone" means both the field agents and customers. Using a combination of mobile platforms, touch screens, and cameras, there's no reason for anyone to have to find the right paperwork, share more paperwork, or get delayed because they don't have the right paperwork. And all the most important data can export directly to the company's ERP, customer relationship management software, human resources software, or accounting software.   Field notes and photos are entered digitally into field service apps and can even be used in real time for senior technicians to provide assistance to the field agent on-site. Invoices and work orders can be digitally signed and instantly emailed to the customer. Digital documentation, both back at the office and in the field, streamlines service delivery.
Put the customer at the centre of back-office and field operations
In its analysis of how to use the digital transformation to improve customer satisfaction, McKinsey analysts point out that "One typical shortcoming of traditional operating models is a strong focus on optimizing internal capabilities instead of making the customer's needs and wants the organization's central orientation point."   In the case of field service management software, companies should use the power of digital data collection and analysis and communications to optimize both back-office operations and direct customer interactions. The result is speedy, personalized service that maximizes the likelihood of resolving problems on the first try, which is an experience every customer will love.