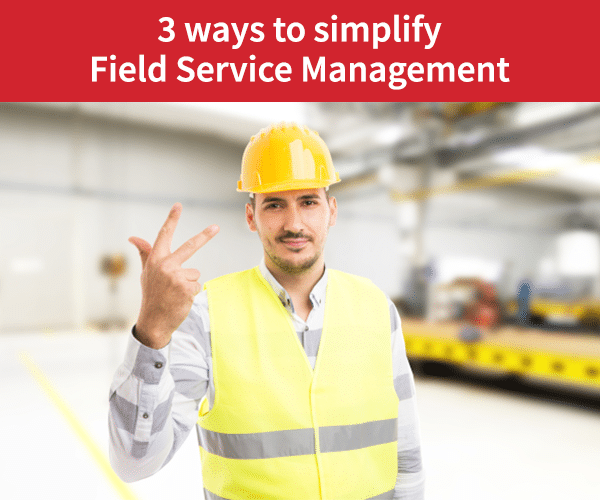 Field Service Management
Software
Work orders
Optmisation
3 ways to simplify Field Service Management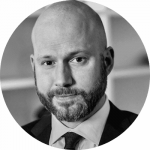 Kieran Le Peron
Managing service activities in the field can quickly become very complex. As you send more technicians to more customer sites, disjointed communications and cumbersome administration tasks soon decrease productivity and efficiency.   Doing nothing to resolve these issues is not an option. In the increasingly competitive field services industry, the ability to monitor activities in the field, handle emergency requirements and effectively manage technicians is crucial to business success.   To help you cut complexity and sharpen your competitive edge, here are 3 ways to simplify field service management.
Move to paperless processes
To make life easier for technicians and dispatchers, you need to change the way you work — give up paper and go digital. Paperless processes eliminate, or greatly reduce, the daily administrative burden on technicians and office staff. They also allow you to move to more flexible and responsive operations and to execute service tasks with greater accuracy and efficiency.  
You'll increase productivity
The benefits of your move to paperless processes will quickly become apparent. A 2012 study by the McKinsey Global Institute (MGI) showed that productivity increases an average of 20% to 25% when companies take advantage of customised software to move from traditional, paper-based service management to real-time service management.   A combination of technologies, including smartphones and tablets, GPS geolocation systems and Software as a Service (SaaS) field service management software, makes the productivity improvements possible. With these technologies, you can improve communications and information flow between the service centre and your field technicians from the moment the service request is received through to job completion to streamline the entire service lifecycle. Dispatchers have real-time insight into each technician's location and job status. And service details are sent directly from your field technicians' mobile app to your business systems.
Eliminate manual tasks
With a mobile app, technicians can enter key service details for any task type — installation, repair, service or maintenance — into a preconfigured form while still in the field. In a single click, the information is instantly sent to the information system in the service centre. This ability brings you several new efficiencies. For example, your team members no longer need to:
Manually enter information on paper forms
Rekey information, which inevitably introduces errors
Use massive amounts of paper
Waste time filing paper forms
You can also significantly accelerate your billing processes.   Your technicians are likely already using mobile apps in their everyday life to stay in touch with friends and family so the transition to a mobile app for field service management will be fast and easy. And field service apps are designed for ease-of-use, so they'll be very intuitive, even for technicians who are less tech-savvy.  
A mobile app makes a big difference
With a mobile app, such as the one provided by Praxedo, technicians can avoid a whole range of boring and repetitive tasks. For example, response completion on forms can be automated. And form fields can include drop-down lists and check boxes. Technicians no longer have to quickly jot down service notes that are hard-to-read and could delay billing. Instead, all information is provided in a very clear format that makes it easy to understand and easy to use.   A mobile app also gives technicians all the information needed to complete service calls before they get to the customer site. They have easy access to spare parts lists and locations as well as key details related to the service call, so there is a much better chance of resolving the issue on the first visit. This fact makes everyone happy — technicians and customers.   Customer satisfaction is an important driver for the move to field service management software. The entire service cycle is accelerated and executed with greater accuracy to improve the customer experience and reduce the chance that customers will be disappointed by delays, missed appointments or lack of the right spare parts.
Give customers what they want
In an age where email and text messages dominate communications, customer expectations have changed. Customers are no longer willing to wait hours for technicians to arrive. This is especially true for business customers. They expect technicians to be on time and to receive real-time notifications about the status of service calls. With field service management software, you can provide a customer portal that allows customers to track the status of their service call in real time.  
Quality of service that's not possible with paper
You can't achieve the quality of service level described above if you're working on paper. It's just not possible to be adequately responsive or to provide the real-time tracking information customers expect. And, if you can't meet customer expectations, they'll quickly switch to a field service provider who can.   As a field service provider, you really don't have a choice. To remain viable as business, you must evolve to paperless processes. The question isn't whether you will make the move, but when. Sooner is better for your teams, your customers and your business.